We Are Tennis Cup hosted by BNP Paribas allows winners to play at Roland-Garros
March 28, 2023
The initiative aims to be more than just a tennis tournament. It is a meeting point for hundreds of BNP Paribas teams and it helps to promote our values of cooperation and team spirit on and off the court. The winning team will represent Portugal in the Paris Final that will happen in the courts of Roland-Garros.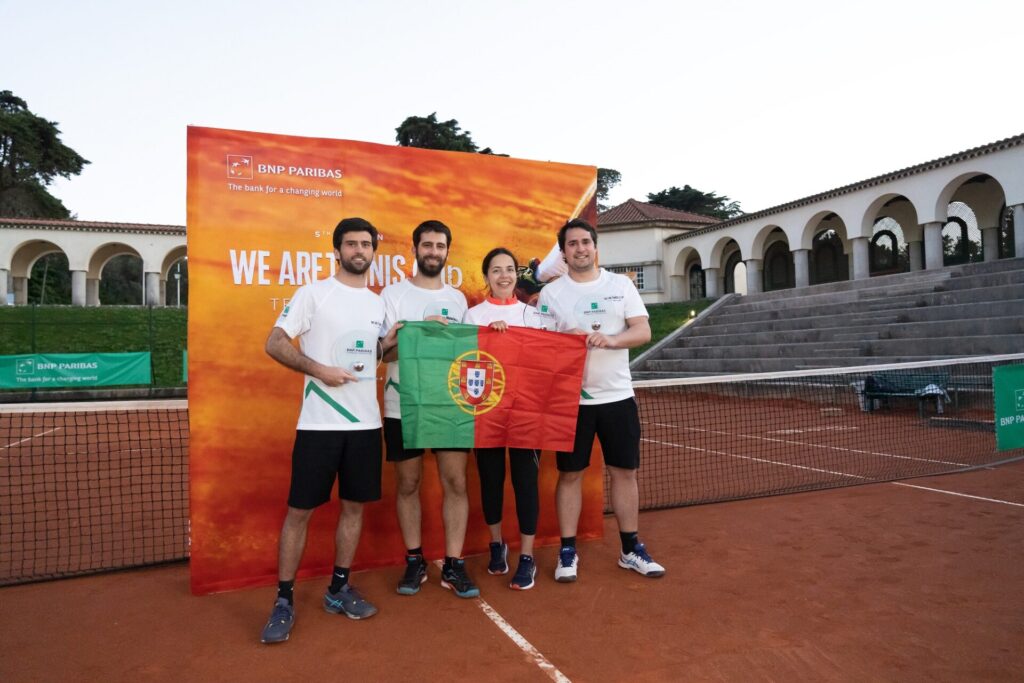 After a three-year break, BNP Paribas hosted the fifth edition of We Are Tennis Cup, an international tennis tournament dedicated to all Group employees, regardless of their level of experience in the sport. The objective is to create a moment where everyone can have an opportunity to play in a good, positive and open environment, while promoting the values of cooperation and team spirit on and off the court.
The first phase of the tournament took place this weekend, at the National Sports Center of Jamor, and the winning team will have the opportunity to represent Portugal in the international final in Paris, at the legendary clay courts of Roland-Garros.
"BNP Paribas is a major partner of world tennis, with a unique, long-standing commitment that began in 1973 and extends to every level of the sport – singles, doubles, wheelchair tennis, team and family sport – from beginner level up to the greatest professional tournaments. This is a particular year for BNP Paribas ´commitment because its celebrates 50 years", explains Fabrice Segui, CEO of BNP Paribas Portugal.
"Through We Are Tennis Cup, BNP Paribas wants to ensure a unique experience for its participating teams by having the chance to compete, at the courts of the iconic Roland Garros", concludes Fabrice.
The long term commitment to tennis is part of the Group's purpose, with a strong pledge make it accessible to as many people as possible, in particular younger generations, reinforcing its corporate engagement culture.