BNP Paribas and Tennis
A passionnate commitment
Tennis in all its dimensions
Historical partner of tennis, BNP Paribas is an active actor in this sport in all its dimensions. Locally or internationally, we provide our support to tournaments and initiatives, whether professional, educational or social.
A Sport of Individual Motivation
In Portugal, and in line with the BNP Paribas Group CSR policy and long lasting relationship with tennis, BNP Paribas Portugal developed a partnership with Academia dos Champs (ADC) in 2012.
Academia dos Champs is a local project that allies the practice of tennis with a strong pedagogical component, which allows boys and girls from targeted vulnerable social backgrounds to develop both personally and socially. Its mission is to educate children and young adults on the many benefits that the practice of sports has, especially in the way they live their life, as well as to convey positive values for those transitioning into adult life. Alongside the practice of tennis, ADC aims to complement its actions with various activities and partnerships related to health, education and areas of employability.
BNP Paribas Portugal and ADC believe that the practice of tennis has values that highly contribute to empower young people with self-esteem promoting their personal development and confidence, much needed to face future challenges in life. Therefore, as partners, BNP Paribas Portugal and Academia dos Champs work towards a common goal: to integrate children and young adults at risk of social exclusion through tennis' teaching.​
We Are Tennis Cup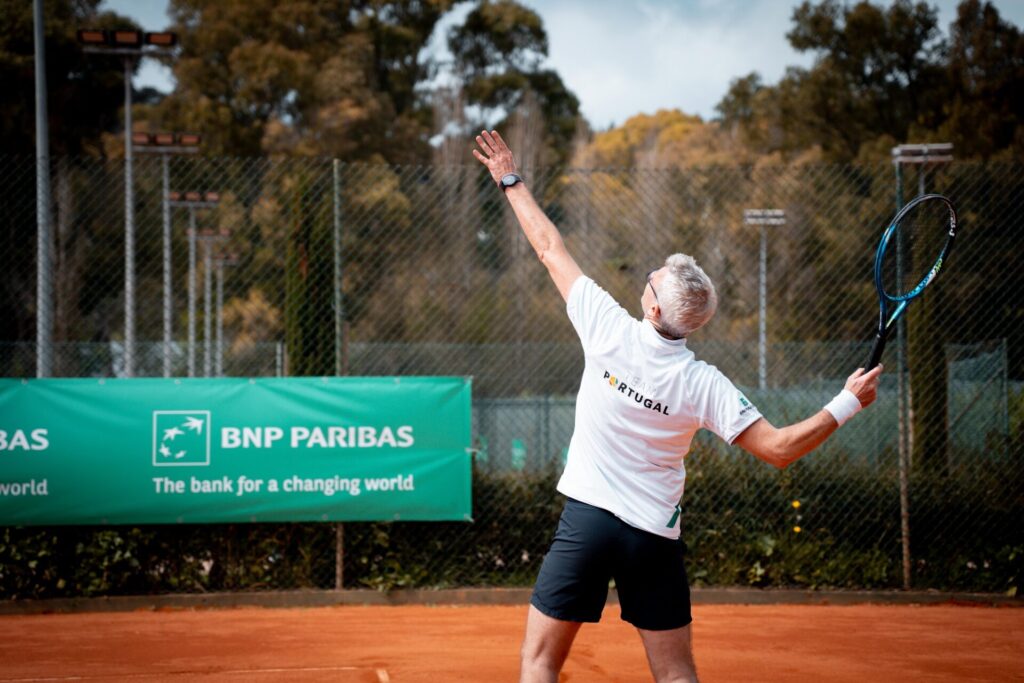 The 'We Are Tennis Cup' is an annual international tennis competition for mixed teams of BNP Paribas staff.
The tournament is organised locally in each participating country, where numerous teams of beginners and seasoned players from over 40 countries compete against each other for a place in the finals, which are held during the renowned Roland Garros tournament in Paris.
The initiative aims to be more than just a tennis tournament. It is a meeting point for hundreds of BNP Paribas staff and it helps promote our values of cooperation and team spirit on and off the court.
BNP Paribas, a lasting relationship with tennis
Since 1973, the relationship between BNP Paribas and tennis has grown increasingly strong. The BNP Paribas Group is now the leading partner of the sport worldwide, sponsoring about 550 tournaments a year, both professional and amateur. The Group also finances educational and social events linked to tennis, thus combining a passion for the game with social commitment.
The support BNP Paribas lends to big international competitions enables it to convey its brand image and thus to enhance its reputation and global exposure. It is also a way of deepening its personal relationships with customers and of meeting prospects the world over.