BNP Paribas support the seventh art by sponsoring the French Cinema Festival
October 28, 2022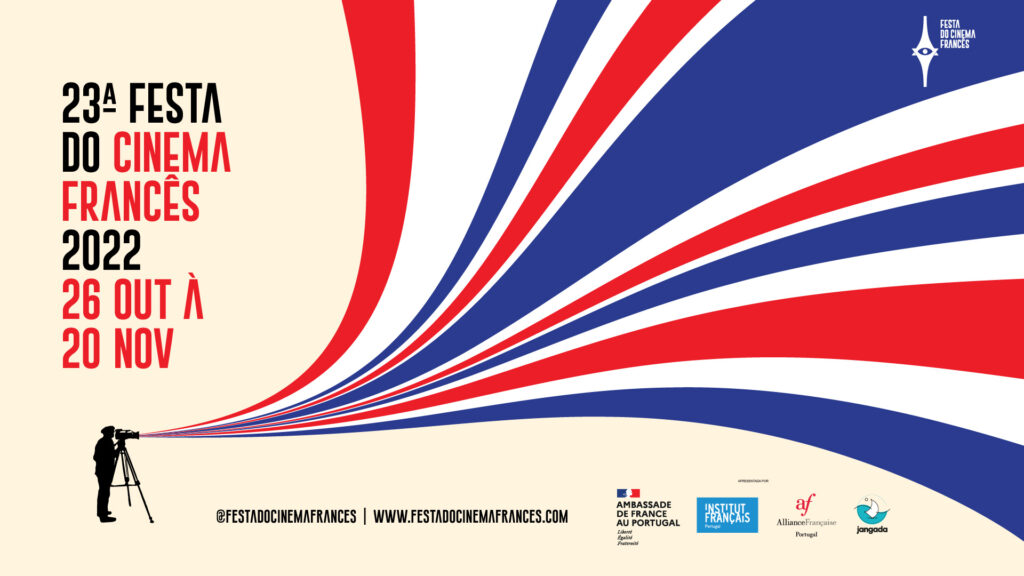 BNP Paribas has reinforced its strategic commitment to culture and on the seventh art by sponsoring the French Cinema Festival once again, which will take place from October 26 to November 20, in Lisbon.
By sponsoring the French Cinema Festival BNP Paribas is in line with the Group's global strategy, which has been supporting this industry for the last 20 years, and which sees creativity and innovation as fundamental and shared values of its operations, consolidating its role as the largest European Bank dedicated to film sponsorship. This funding comes at a time of transformation for the film industry, which had to overcome many difficulties during the pandemic period, with many cinemas closed and productions delayed and cancelled all over the world.
"The innovative and disruptive spirit that cinema brings every day is part of the values shared by BNP Paribas, which values the role of culture as an essential feature of any society. We believe in the work of the French Film Festival as one of the fundamental stages in the expansion of French and European cinema, allowing easier access to projects that may not reach the generalized circuit of world cinema," says Nicolas Barbier, Head of Company Engagement – BNP Paribas Portugal. "It is our intention to maintain this focus on culture, seeking to support the development of national and global talent, so that their creative vision can reach everyone, and be for everyone".
French Cinema Festival is taking place from North to South of the country.
The 23rd French Film Festival will take place from October 26 to November 20, 2022, and will travel through ten national cities, helping the projects to reach all Portuguese citizens.
This way, the cities of Almada, Coimbra, Évora, Faro, Funchal, Lagos, Lisboa, Oeiras, Porto and Viseu are going to welcome the French Cinema Festival, after two years in which the sessions were conditioned by the effects of the pandemic.
On this year's program, we highlight the presentation of national premieres; new films, a new section dedicated to gastronomy and a documentary programmed in partnership with the Association du Cinéma Indépendant pour sa Diffusion (ACID). In total, more than 80 films will be screened, for all those interested in knowing a little more about what is done in French-speaking cinema.
This edition is even more special since the festival is part of the Portugal-France Season 2022, an initiative that aims to highlight the proximity and friendship that unite the two countries.
The French Cinema Festival is organized by the production company Jangada, in collaboration with the French Embassy, the Institut Français du Portugal, and the network of Alliances Françaises in Portugal.
The sessions can be viewed in the following rooms:
LISBON
26th October to 6th of November ─ Cinema São Jorge
2nd to 30th of November ─ Cinemateca Portuguesa – Museu do Cinema
8th to 11th of November ─ Cinema NOS Amoreiras
ALMADA
26th to 28th of October ─ Auditório Fernando Lopes-Graça
COIMBRA
26th to 29th of October ─ Teatro Académico de Gil Vicente (TAGV)
OEIRAS
27th to 30th of October ─ Auditório Municipal Eunice Muñoz
17th to 20th of November ─ Cinema NOS Oeiras Parque
PORTO
7th to 12th November ─ Teatro Municipal do Porto – Rivoli
10th to 15th of November ─ Cinema Trindade
17th to 20th of November ─ Cinema NOS Alameda
FARO
17th to 20th of November ─ Cinema NOS Fórum Algarve
VISEU
17th to 20th of November ─ Cinema NOS Forum Viseu
ÉVORA
17th to 20th of November ─ Cinema NOS Évora Plaza
LAGOS
15th, 16th, 17th and 19th of November ─ Biblioteca Municipal de Lagos
FUNCHAL
17th to 20th of November ─ Cinema NOS Fórum Madeira
For more information about the French Film Festival, check out the official site: here.