BNP Paribas promotes "Diversity Week", a dedicated week to Diversity & Inclusion
October 11, 2022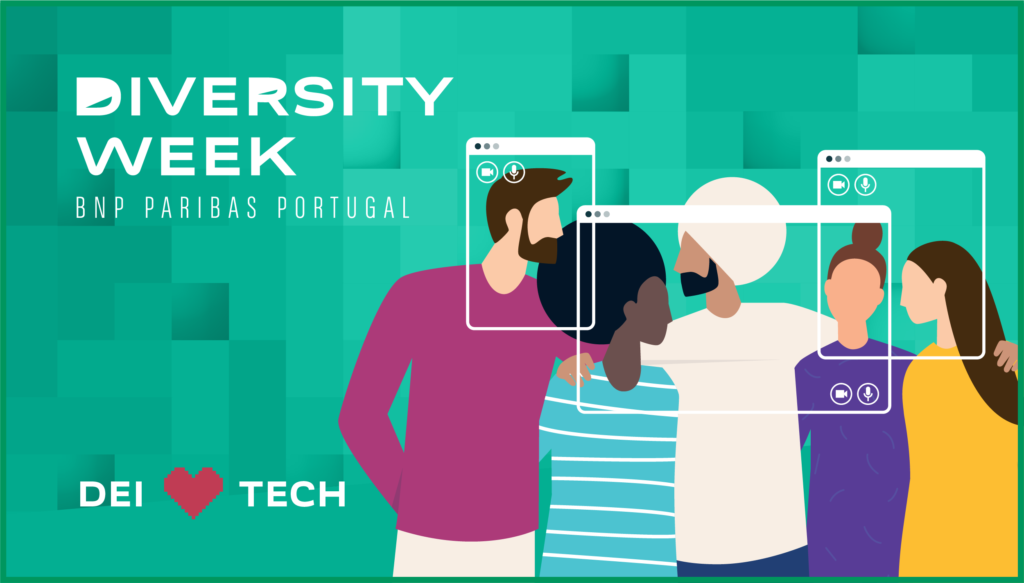 BNP Paribas Portugal promotes the 7th edition of the "Diversity Week", from 11th to 14th of October, to celebrate an inclusive culture. This internal event celebrates diversity in order to enhance the importance of encouraging an inclusive working and culture environment.
This year's edition hosts internal meetings with a particular focus on technology, highlighting how artificial intelligence, augmented reality or digital tools can contribute and become important allies in developing a fairer society with more and better opportunities for all.
This initiative illustrates a committed and responsible policy on Diversity & Inclusion, which has guided BNP Paribas actions. For more than 15 years, the Group has set up a dedicated committee composed by 40 directors in the area of diversity, representing the 68 countries from all business lines.
A number of initiatives are held to promote Diversity & Inclusion throughout the year, such as the creation and integration of different collaborative communities focused on several aspects of the Group's diversity policy:
Pride
Together
All Abroad
Women in Cyber
BOLD
In 2021, BNP Paribas Portugal developed this initiative with a number of workshops, discussions and panels to celebrate all the differences and to contribute to a positive mental health.